The 2010 Summer Field Meeting took place in County Louth, our base for the day was the Monasterboice Inn where our members enjoyed a top class breakfast and lunch.
During the day we visited three local farms
Keelings Farms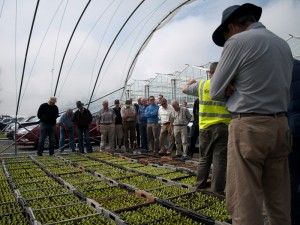 We met with Bruce Bentley at the Keelings Van Dike farm near Drogheda. Keelings are a very big family owned fruit and vegetable business based in St. Margarets in north Dublin. They are suppliers to all the major supermarkets with products that primarily replace imported produce. we got to see the entire production cycle of the lettuce crop from seeding to harvest, their pumpkin crop which had just been transplanted outdoors, as well as their lily production unit which is under glass.
Pat Tiernan
Pat is a cereal producer, his crops include winter barley, wheat, oats oilseed rape and maize but he does not produce second wheats. A number of years ago he made the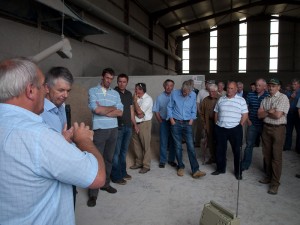 decision to try and add value to his farm output by rolling his grain and selling direct to end users. The business has gone from strength to strength.
McGuinness Bros.:- Jack, Tony and Pat of Richardstown Castle.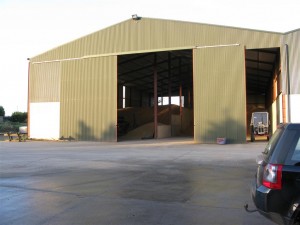 There we viewed the 4000t grain store/drying facility was built a few years ago and fitted with an underfloor grain drying system with some help from cross-border funding. Two very large fans drive the air through the ducts and into the grain to dry it slowly over time. The three-phase electricity is generator produced and the air is heated remotely from a biomass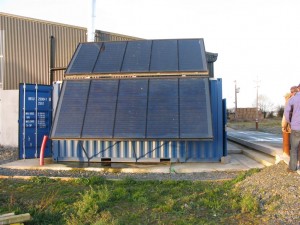 burner in the farmyard. They produce their own biomass from willows produced on some poorer land. They are considering planting more acres to willow for developing markets.