This farm internship aims to provide international farming experience to a person involved in agriculture in Ireland. The award will provide up to one season of work experience and accommodation on a large US farm located in northwest Missouri. The winner will be hosted by the Rosenbohm family who will provide the recipient with practical experience in the production, husbandry and marketing of corn and soyabeans, as well as in the processing of soyabean seed.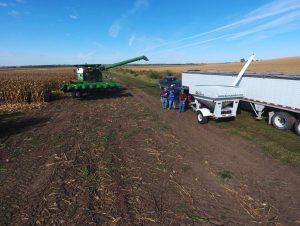 Who can apply?
Applicants must be at least 20 years of age to apply for this internship. Applicants must be resident on the island of Ireland and be a member of either the Irish Tillage and Land Use Society (ITLUS) or the Ulster Arable Society (UAS).
What experience will the winner get
This is a large maize and soyabean farming business and the intention is for the recipient to experience up to a full season of crop production — establishment, growth, harvesting and marketing. This farm is also a big soyabean seed assembler, both GM and non-GM. The recipient would gain experience in the growing, harvesting, storage and processing of these crops.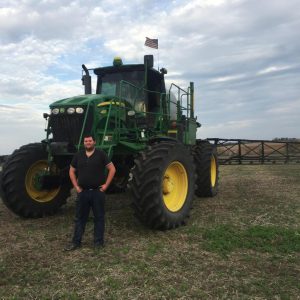 The host farm family will provide accommodation for the award winner during the internship. In general the winner will be expected to provide his/her own food but some meals may be provided during busy times.
The recipient will be expected to gain knowledge of crop management. The host will make every effort to ensure that the intern receives a very diverse work experience and has an enjoyable stay in the US.
The award winner is expected to work along with management, family and other employees at different times and so must be prepared to work long hours during busy spring planting and fall harvesting periods.
Selection committee
ITLUS President
Irish Farmers Journal
UAS Representative
ITLUS Council member
Industry representative
ITLUS member / Previous recipient
Application procedure
Application forms for the 2019 award should be returned by 24 January 2020 to:
ITLUS Secretary, c/o Eugene Ryan, Ballycarroll House, Portlaoise, Co. Laois.
Click here to open the application form.