This year's ITLUS winter conference will take place in the Clanard Court Hotel in Athy Co Kildare on Wed 4th and Thur 5th of December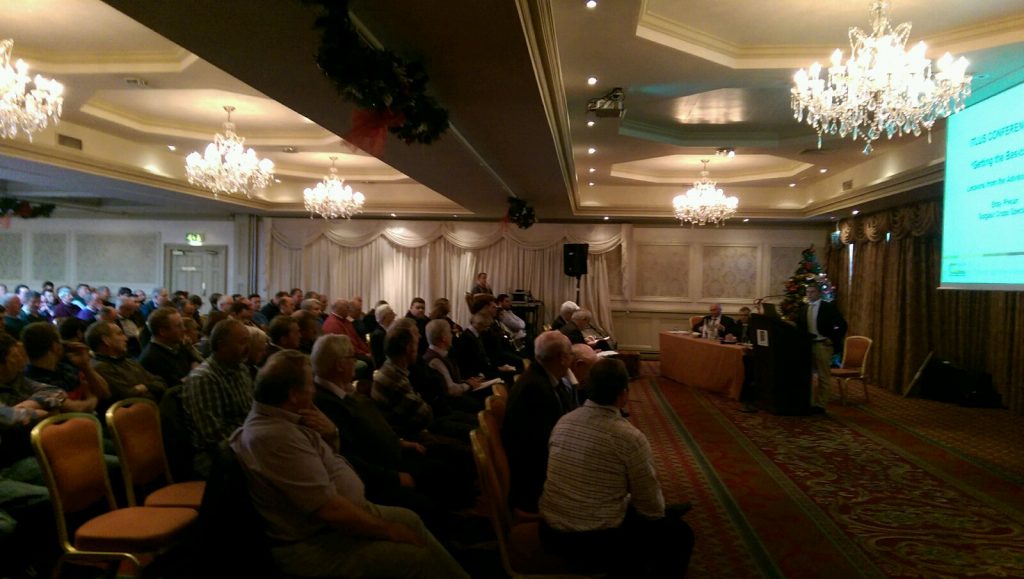 As you may know ITLUS is celebrating its 50th anniversary in 2019. Our Summer Field Meeting took a look back at developments over the last 50 years and now, in our Winter Conference, we will try to look forward into the medium to long term and ask what the country we live in and the wider world might look like, and how future developments may affect the way we run our businesses. As you can imagine, the range of possibilities is enormous, so to try and cover as much as possible we've gone back to an old ITLUS practice and made our Conference a two-day event by adding a session on the Wednesday evening before our normal Thursday date.
On Wednesday evening our session will examine the 'Economic and Environmental road ahead'. Our speakers for that session will be economist Colm McCarthy, environmental scientist Dr Cara Augustenborg and the Teagasc Director, Prof Gerry Boyle.
On Thursday morning Andy Doyle from the Farmers Journal will take a look at ITLUS@50. This will be followed by two sessions; in the first Bill Callanan from DAFM will discuss the prospects for tillage towards 2050 and in the second, Ed Flatman from Limagrain and Louise Brinkworth from Corteva Agriscience will discuss what we can expect from plant breeders and the plant protection industry going forward.
After lunch on Thursday Ewan McFarlane of Origin Enterprises, Darragh Mullin of New Holland and Prof. Kevin McDonnell of UCD will examine developments in machinery and big data and how they will change the way we farm in the future.
The cost of attending this conference is €50, this includes lunch on Thursday. Dinner will be available in the hotel after the session on Wednesday evening, however this must be paid for separately and booked in advance, see below.
In order to facilitate the hotel and organise catering anyone wishing to attend this event must contact our secretary by the 28th of November either via email at itlussec50@gmail.com or by text to 086-8174357. The agenda and RSVP form are linked below