Cereal and Grain Pest Management Strategies Workshop
Conference Center, Teagasc, Oak Park, Carlow
Tuesday February 27th Commencing 10.00am
On February 27th ITLUS will hold a workshop designed to improve our understanding of some key pests of cereal crops and stored grain. We will focus on aphids, slugs and storage pests.
The afternoon will consist of practical sessions involving the morning speakers. These will be indoors in labs including some microscope work. Slugs will be dealt with outdoors in an adjacent oilseed rape crop.
Booking is essential as we are limited to 60 people attending.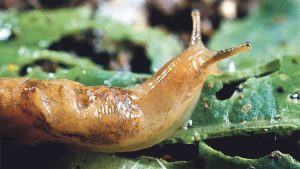 Cost €50.00 to cover all costs including lunch and morning tea.
Booking By post, e-mail or text to Eugene Ryan itlussec50@gmail.com ,
086-8174357
Final booking day 20th February 2018
Payment Cheque made payable to ITLUS forwarded to Eugene Ryan.
Agenda. Follows.
Thank you,
Eugene Ryan.
Hon Secretary
Cereal and Grain Pest Management Strategies
Recent developments with chemical resistance issues in aphids and withdrawal of effective control products are making slug and aphid management more difficult. We have organised a workshop to increase our understanding of these pests their lifecycles and how to reduce problems in the field. We have included storage pests, as their potential to cause problems can easily be overlooked.
Agenda for the day.
10:00 am Tea/coffee
10 00 Morning session Chaired by Hugh Mc Donnell Honorary President ITLUS.
Our first 2 speakers covering Slugs and Aphids will take an in depth look at relevant pests covering the following areas.
Main species of concern.
Losses incurred
Life cycles of pest
Conditions favouring build-up of pest
IPM strategies.
Control strategies now and in the future.
10:30-11:30 Slugs.
Markus Bieri Independent Agronomist specialised in soil Biology.
Marcus was former technical manager for Metaldehyde at Lonza in Switzerland and has very in-depth knowledge on slugs.
11:30 – 12:15 Aphids.
Louise Mc. Namara. Entomologist based at Oak Park.
12:15 -1:00 Grain storage pests.
Gennadiy Shulga SGS Expert on grain storage and markets.
Gennadiy will comprehensively cover mycotoxins in stored grain.
Gennadiy will include relevant market driven developments in the digital area.
1:00 – 1:20 Natural enemies.
Robin Earle Oak Park Carlow.
Robin will look at beneficial species including aphid predators and practices that may improve their numbers.
1:30 LUNCH at Oak Park.
Session will be split into groups for a practical look at relevant pests.
Lab
Aphids Louise Mc. Namara
Louise will have specimens of main species and show how to identify them.
Practical will include microscope and screen displays.
Field.
Slugs Marcus Bieri.
Practical look at slugs in field.
Accessing slug population using slug traps.
Slug damage and control.